Potential for Tropical Storm force winds as early as during the day Wednesday, but more likely late Thursday Night into early Friday for the Waycross area. Potential for wind gusts possible on Thursday. Rain throughout Friday and Saturday early morning.
Hopefully the Waycross Blackshear area may dodge the bullet here with Ian, but please stay vigilant.
As it heads towards Waycross GA
There will be potential rainfall totals through Friday Night:
– NE FL: 6 to 15 inches, local 18 inch rainfall amounts possible
– SE GA: 5 to 9 inches, locally higher amounts possible
– Greatest amounts over North-central FL and Coastal NE FL
Moderate to major river flooding possible. Rivers and tributaries may overwhelmingly overflow their banks. Small streams, creeks, canals, and ditches may become dangerous rivers.
Driving conditions could become hazardous with heavy rainfall and flooded roads
Flood waters can enter numerous structures within multiple communities, some structures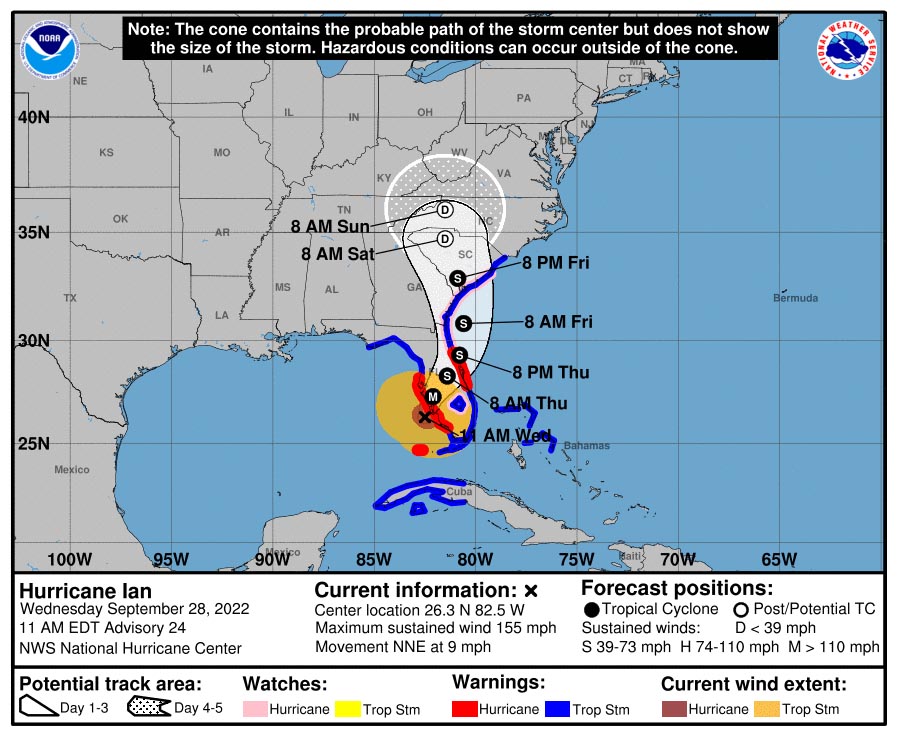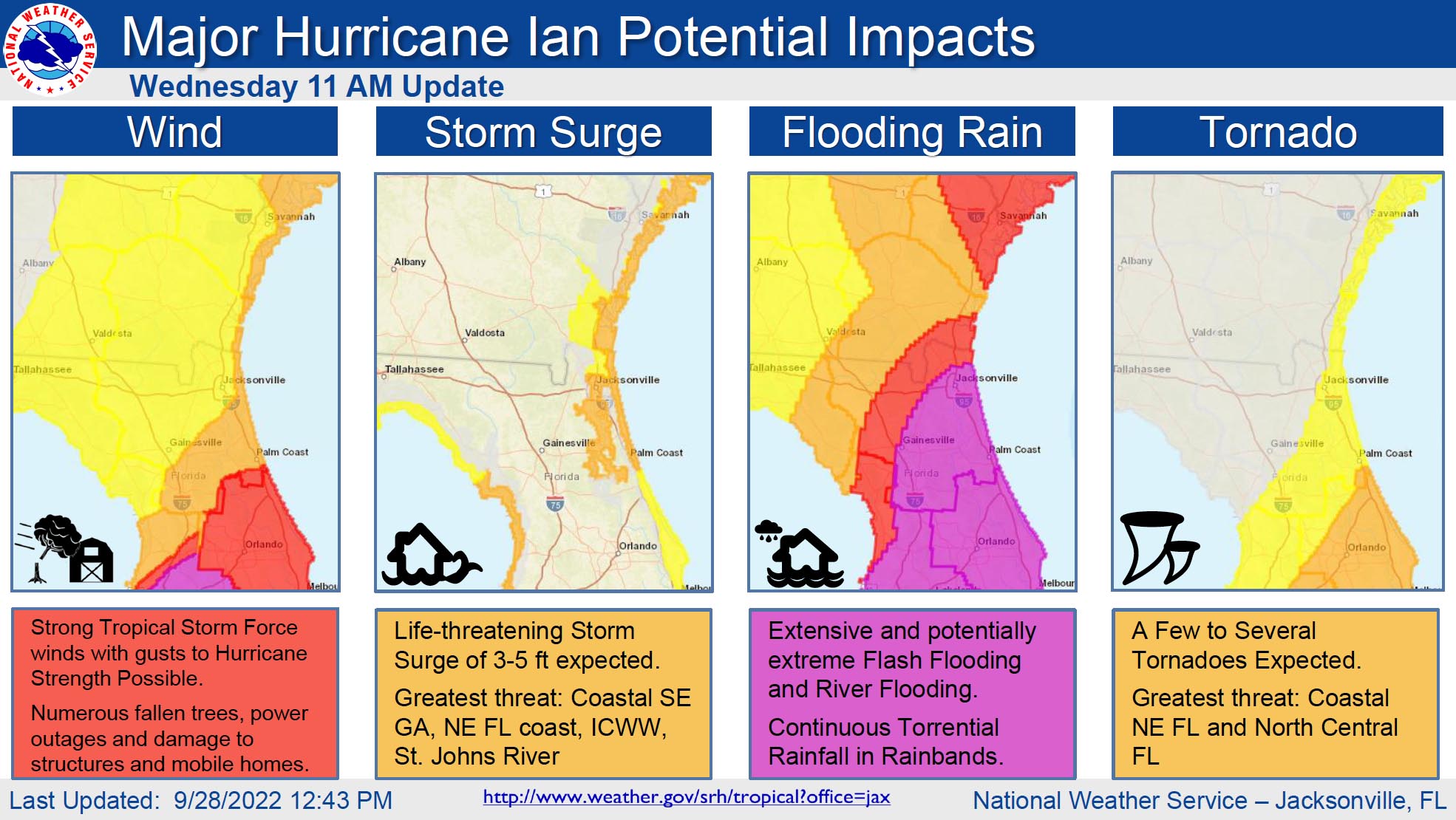 POSTED: 09-28-22 | 13:00 hrs