Synopsis & Timing
An area of low pressure is expected to drift northward and meander across the eastern Gulf of Mexico this week.
National Hurricane Center monitoring for potential sub-tropical or tropical development.
Regardless of tropical development, main local impact waves rainfall & isolated thunderstorms.
Most locations will welcome this rainfall – first significant rainfall since Apr 23 (about 3 weeks)
Most rivers well below action stage; many running near low level levels.
Localized flooding possible from persistent heavy rainfall and/or bands of training rainfall.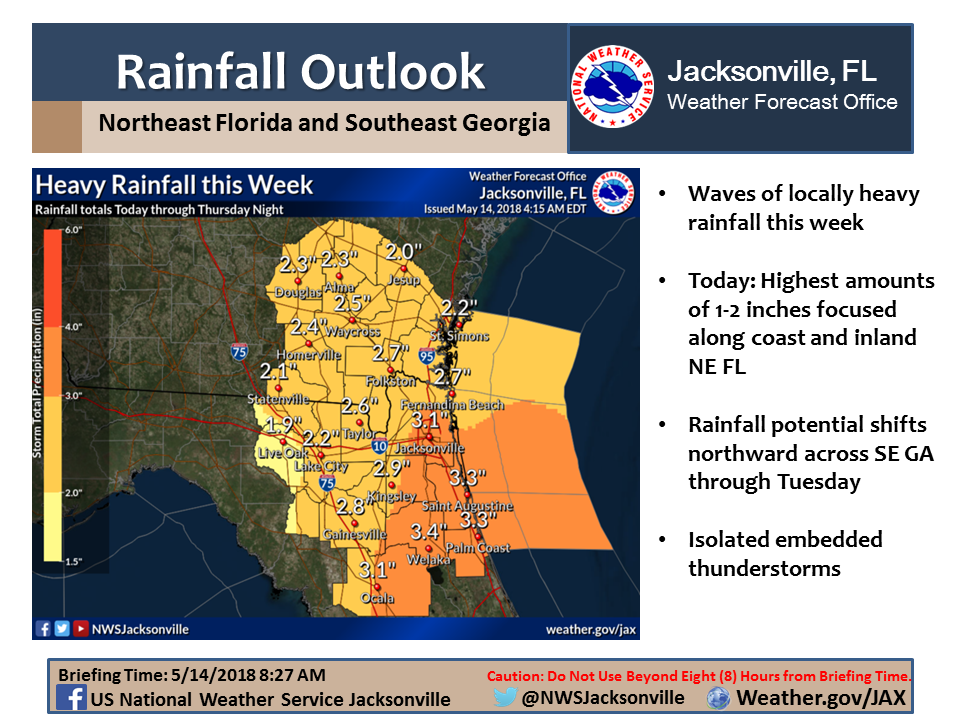 POSTED: 05-14-18 | 11:00 hrs