Slight Risk of Severe Thunderstorms Saturday
Scattered severe thunderstorms Saturday afternoon & evening.
Potential Hazards:
Gusty winds over 60 mph
Hail over 1" in diameter
Isolated Tornadoes
Waves of rainfall Monday through Tuesday.
Isolated thunderstorms
Locally heavy rainfall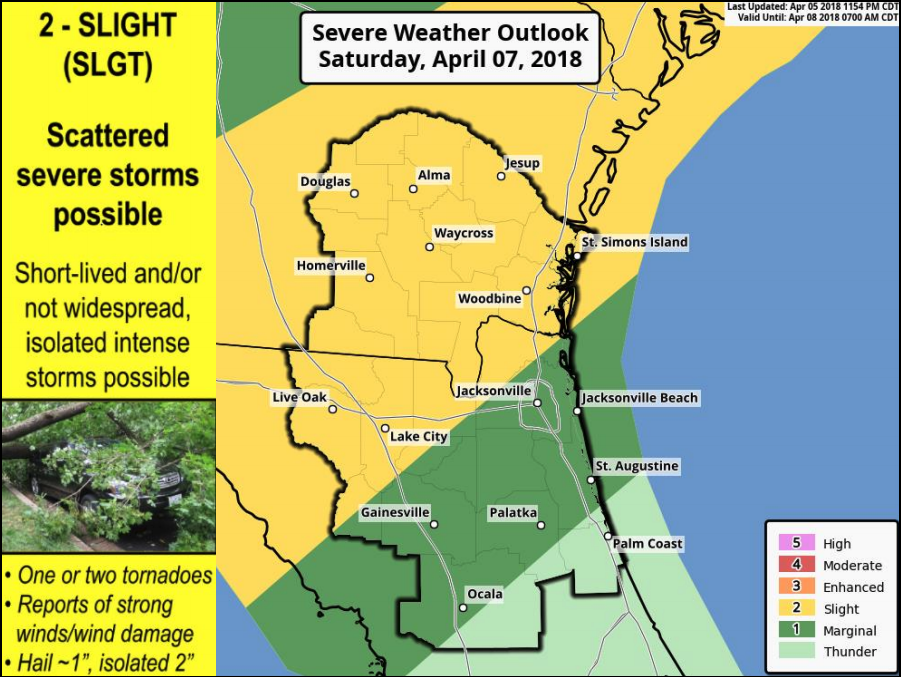 POSTED: 04-06-16 | 11:00 hrs
UPDATE
Conditions still favorable for scattered severe thunderstorms Saturday afternoon through Saturday evening.
At this time we have a medium confidence of the severe weather potential.
Storms will move northwest to southeast across the area, impacting SE Georgia primarily through the mid afternoon and early evening, then tracking southeastward across the remainder of NE Florida and coastal SE Georgia during evening hours and potentially continuing over areas along and south of line from Palm Coast to Ocala a couple hours past midnight . The actual surface cold front will push south of the area Saturday night, trailed by drier and cooler conditions for Sunday.
Potential Severe Thunderstorm Threats:
Gusty winds 50-70 mph
Hail > 1″ in diameter
Isolated Tornadoes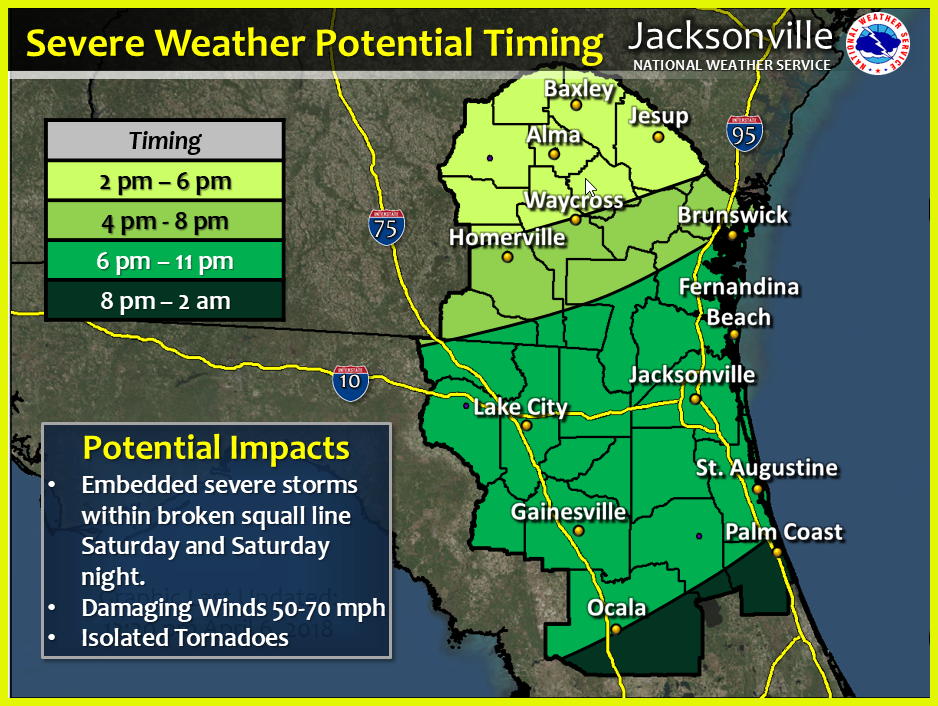 POSTED: 04-06-16 | 15:45 hrs