Closely monitor the latest forecasts for this event.
Watches and warnings are possible during the day.
Primary threat will be damaging winds, but the strongest storms will be capable of large hail and brief tornadoes especially over eastern counties during the mid-late afternoon.
The threat time is primarily mid-morning through early afternoon West of Waycross GA – Gainesville FL line, and mid-late afternoon east of that line
A squall line will likely move through the area during the day today.
The squall line will produce locally heavy rainfall. 1-2 inches of rain are expected, with locally heavier amounts. This rainfall could cause ponding of water on roads and areas with poor drainage. More significant flooding is not anticipated.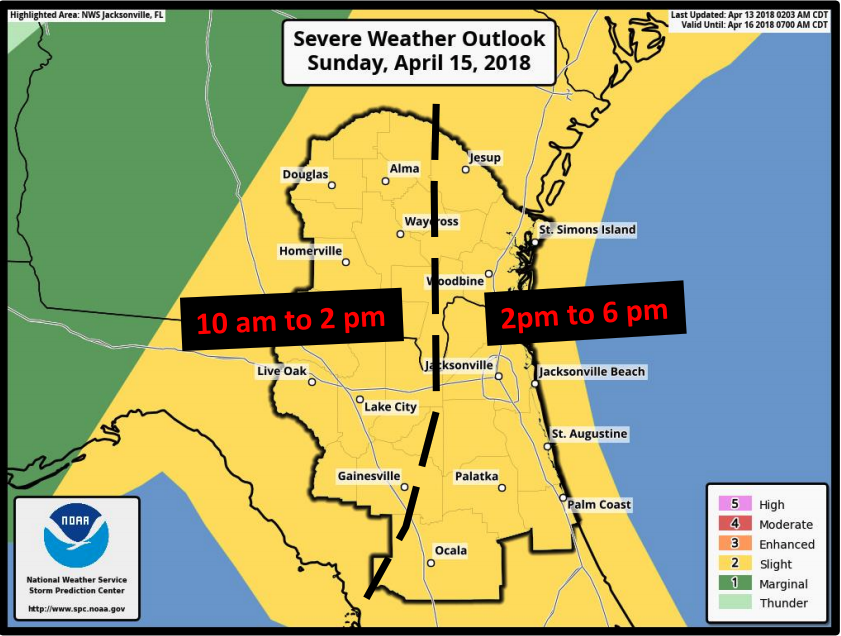 POSTED: 04-15-18 | 10:15 hrs