At this time this is not an alert but more for information
There is a lot of talk out there and over reacting, to the point that apparently Florida is going to be hit harder than Texas with the new hurricane Irma, water levels will be higher and power will be out for 4 – 5 months. Once it has devastated Florida it's going to do the same in Georgia.
STOP
No one knows for sure and if allowed, this speculation can get out of hand, TV Channels do tend to make a big deal over events to make it news worthy.
---
This being said we need to be prepared within the home, and most importantly get the FACTS from the most professional source and not a TV channel.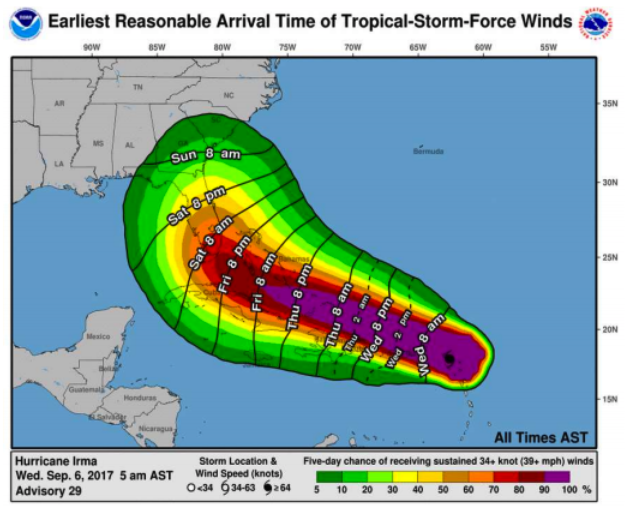 Recommended Preparedness Actions for Florida & Southeast Georgia
Monitor this site and/or the latest official forecast: nhc.noaa.gov and weather.gov/jax
Ensure your supply kits are stocked.
Review your family's hurricane plan.
Build a Kit list for Hurricane Preparedness
09/06/17
Latest update on Hurricane Irma
09/06/17
POSTED:
09-06-17 | 09:30 hrs