At this time this is not an alert but more for information
Well it looks like it's coming our way, but thankfully a lot can happen in 4 days!
PLEASE BE AWARE
Remember to be prepared, (see below)

We will be having more traffic in town, and they won't know the area

Think of anyone locally who can't get out of their house as they don't have a car, ill or elderly, they could do with a call to see if they need anything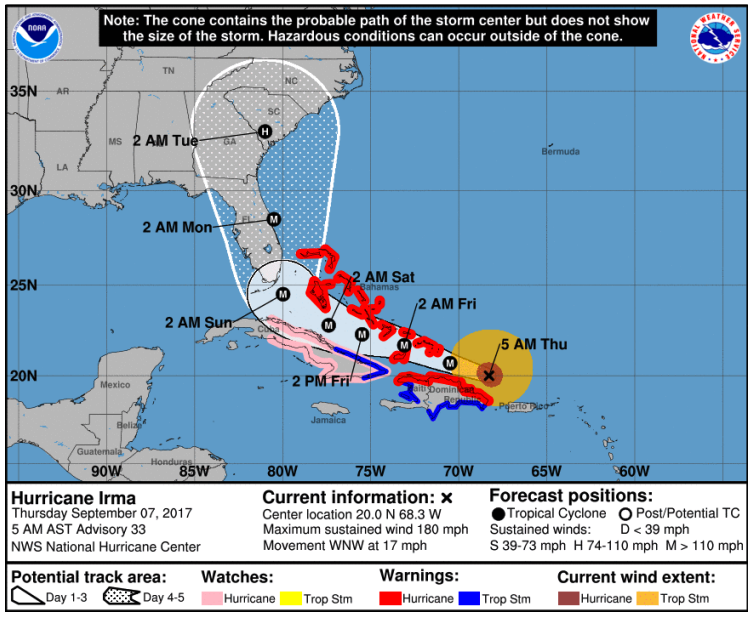 Recommended Preparedness Actions for Florida & Southeast Georgia
Monitor this site and/or the latest official forecast: nhc.noaa.gov and weather.gov/jax
Ensure your supply kits are stocked.
Review your family's hurricane plan.
Build a Kit list for Hurricane Preparedness
09/06/17
Latest update on Hurricane Irma
09/07/17
POSTED: 09-07-17 | 10:00 hrs