This is now an ALERT
It's coming our way so please be prepared for the storm winds, look out for your neighbors who could need your help.
We will now be getting the right hand side of the storm, which is the strongest side but rain should be a lesser issue as the route here looks to be over land, so it shouldn't gather up energy from the water to dump it on us here.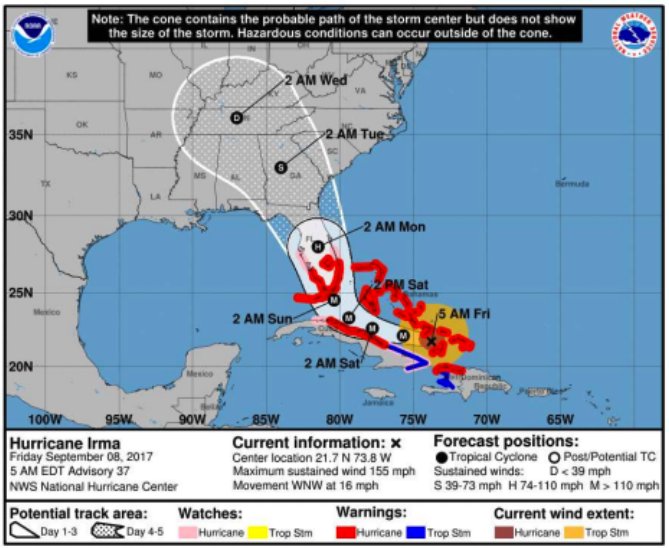 Recommended Preparedness Actions for Florida & Southeast Georgia
Monitor this site and/or the latest official forecast: nhc.noaa.gov and weather.gov/jax
Ensure your supply kits are stocked.
Review your family's hurricane plan.
Latest update on Hurricane Irma
09/08/17
POSTED: 09-08-17 | 09:30 hrs