Today's Activity:
Activity in the southeast corner of the fire increased this afternoon as a result of dry windy conditions. The fire received very little rain from the storm system that passed yesterday afternoon, and winds picked up early in the day, occasionally gusting to 40 mph on the south end of the fire. Relative humidity dropped to as low as 30%. This afternoon, under the pressure of the winds, the fire pushed across the Swamps Edge Break north of Horseshoe Break resulting in a slop over estimated to be nearly 1,000 acres. Crews are taking a stand this evening on Trail Ridge Road with the support of four Type 1 helicopters and two heavy air tankers. Over the rest of the fire, active burning is reported in the area of logging operations. Fire continues to back nicely on Billy's Island. Re-burn was present in several areas along the western and southern perimeter.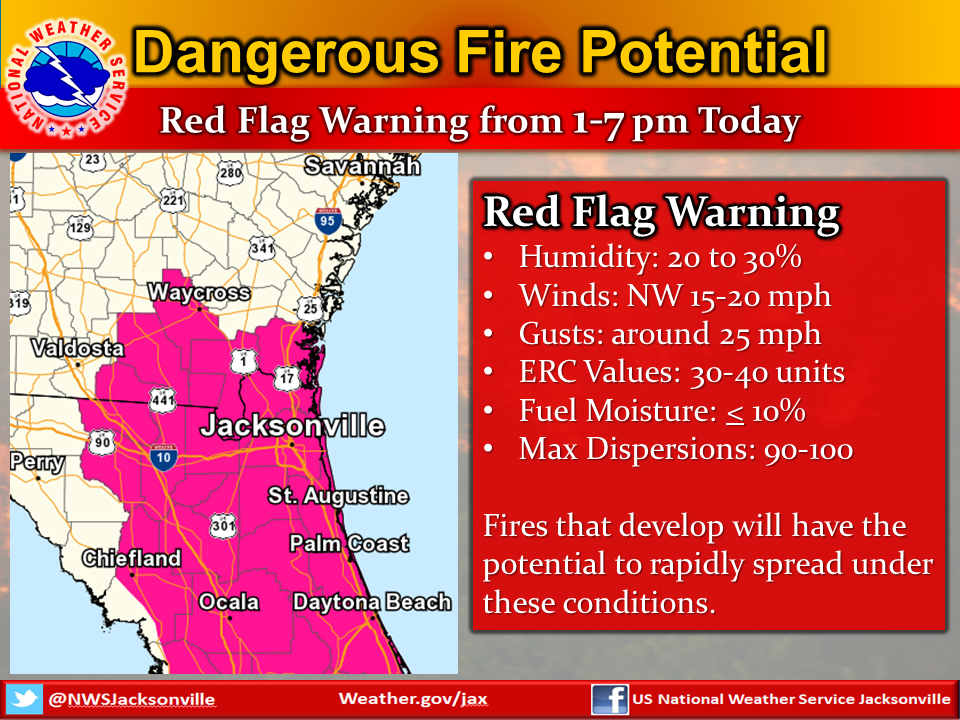 Weather and Expected Fire Behavior:
West winds up to 15 mph will continue overnight. Tomorrow's high will be 82 with relative humidity dropping as low as 25% with high dispersion index values. These conditions, along with a 0% chance of rain a will set the stage for even greater fire potential tomorrow. A red flag fire weather warning is likely to be issued tomorrow for the fire area. Large fire growth with one mile-per-hour runs in the plantations on the east side of the fire are possible. The fire could spot up to ½ mile as a result of continued dry and windy conditions.
Planned Actions:
Crews are working into the night to hold the line at Trail Ridge Road. In other areas mop-up and patrol operations will continue tomorrow. Significant resources will be concentrated on the southeast edge of the fire. Aircraft, both fixed wing air tankers and helicopters will support efforts to contain the progress of the fire, however, aircraft activities might be limited by windy conditions. Since the active fire edge is now outside the boundaries of the Okefenokee National Wildlife Refuge aircraft will be dropping retardant and water where appropriate.
POSTED:
05-06-17 | 9:00 hrs